I'm delighted to offer a selection of my work online through Cambridge Ceramics online gallery.
⁣
Where to shop online for the best British studio ceramics? A new online gallery, specialising in British studio pottery and ceramic art has just been launched. Cambridge Ceramics is a unique online gallery, where you can purchase work directly from potters. ⁣
The idea came from Peter Ward who founded the Online Ceramics Gallery in 2010. ⁣As a result of the global pandemic, major ceramic shows had to be cancelled. In addition, the galleries also closed their doors. Therefore the need for an artist led platform became more urgent than ever. ⁣
⁣
Currently Cambridge Ceramics features work of 36 British studio potters.⁣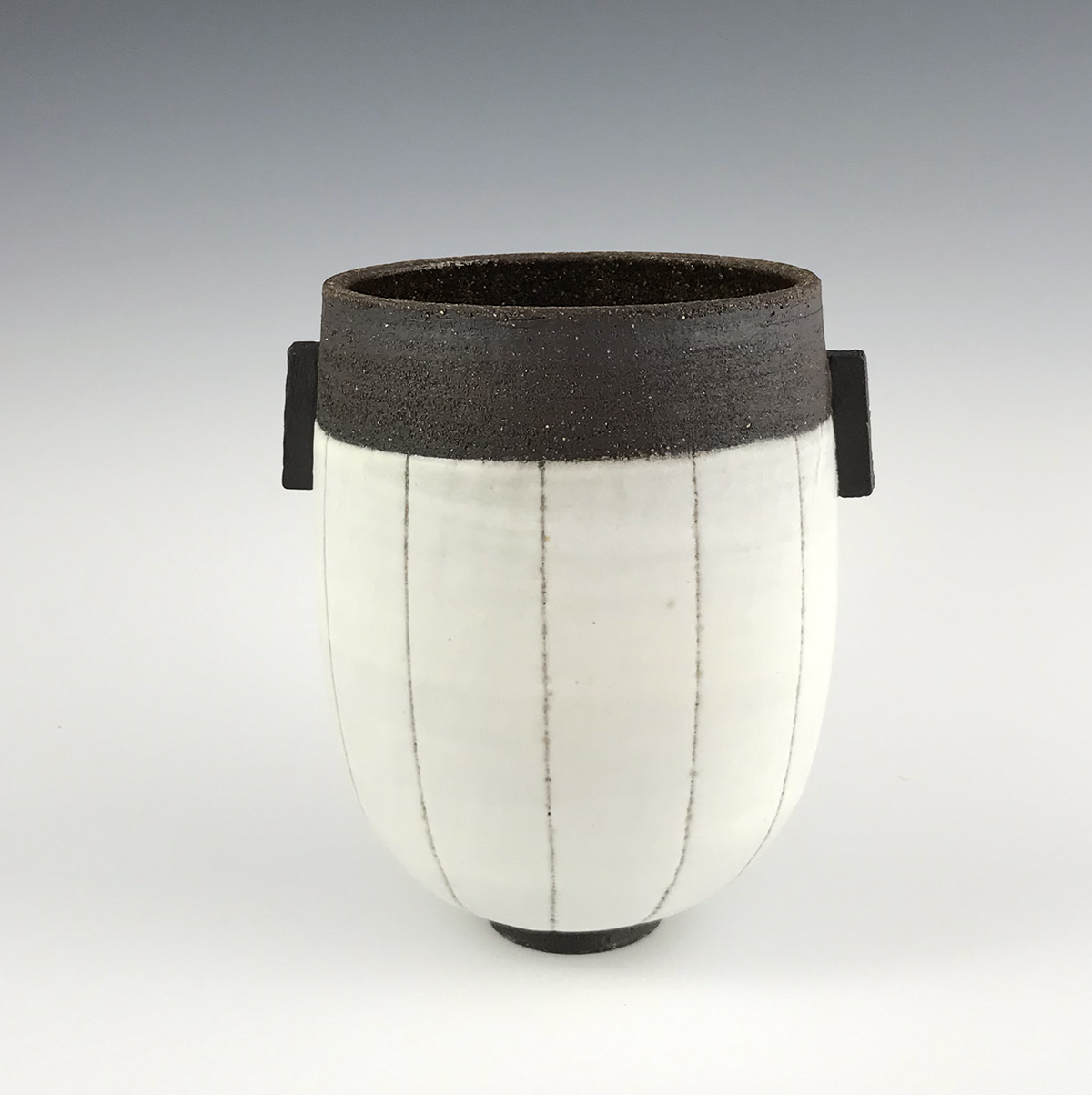 Ceramic styles and techniques
Cambridge Ceramics presents a rich variety of pottery techniques and individual styles. For instance, you can shop online directly from Daniel Boyle. He is famous for his salt and ash glazed stoneware. He uses vibrant slips and glazes on wheel thrown pieces. The unconventional firing process creates unique one off pieces with beautiful textures and patterns.
Similarly, Ruthanne Tudball uses soda glazing techniques in her work. She first throws and alters her pieces. After that, she'll apply slips to achieve different colours. The pots are then raw fired in gas and wood kiln.
On the other hand, Ali Tomlin creates uncluttered porcelain forms. Her work is recognisable for dynamic, random lines and bright colours. The surfaces of her pots are left unglazed, as a result creating tactile paper like quality.
In addition, number of Cambridge Ceramics potters use raku and smoke firings. For example Debbie Barber, who takes her inspiration from the natural world. Or Stephen Murfitt who makes large coiled pieces which he then raku fires.
shop online
Importantly, Cambridge Ceramics creates an opportunity to purchase the work directly from the maker. For the collectors and pottery lovers it creates a unique connection.