my upcoming events and exhibitions:
Events and exhibitions 2022
Potfest Scotland, Scone Palace, 10 – 12 June 2022
Potfest Compton Verney, 17 – 19 June 2022
New Designers, London, 29 Jun – 2 Jul 2022
Only Clay, Sheffield, 24 – 26 September 2022
---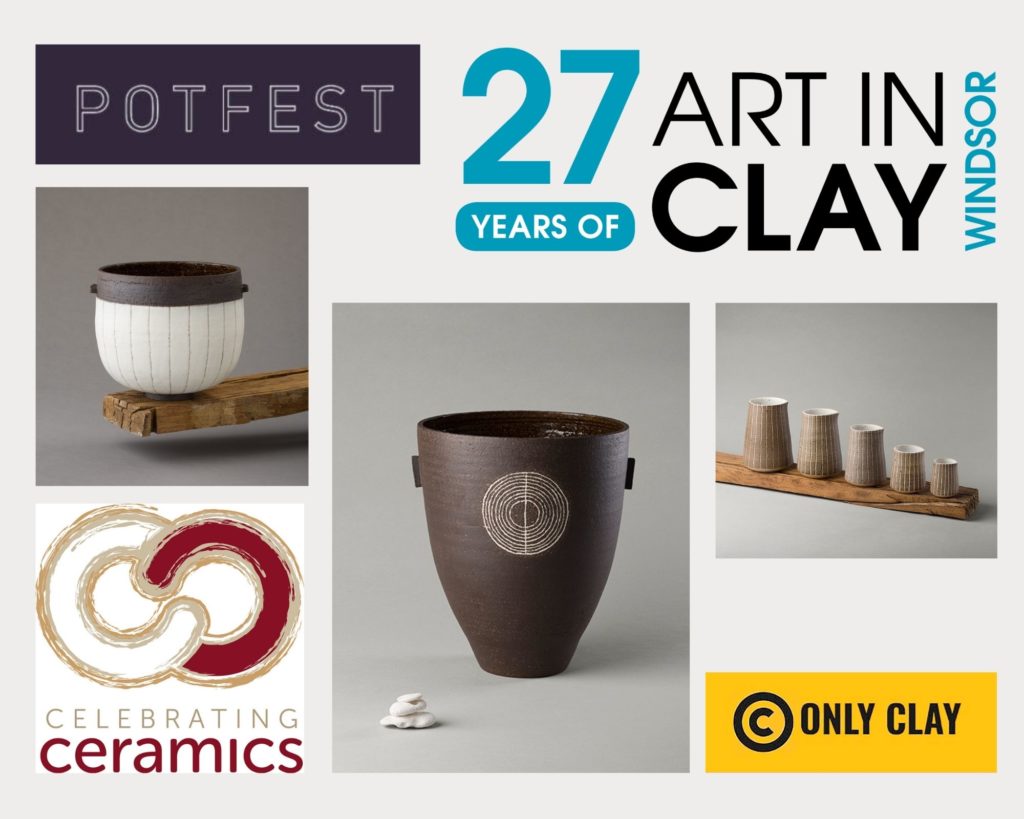 ---
Past Events:
Art in Clay Farnham
Only Clay Sheffield
Oxford Ceramics Fair
Art in Clay Windsor (formerly Hatfield)
Celebrating Ceramics, Waterperry Gardens
Potfest Compton Verney
"A Natural Christmas" Exhibition Gallerytop, Matlock
A Festival of Ceramics, Devon
Art in Clay Hatfield
Celebrating Ceramics
"Spring Exhibition" Gallery Nine, Bath
Art in Clay Farnham
"Lost Horizons" Exhibition, Studio Vault
Oxford Ceramics Fair
Art in Clay Hatfield
Earth and Fire International Ceramics Fair, Welbeck
Art in Clay Haftield
Poftest in the Pens
Innovations in Ceramic Art, Cambridge
Art in Clay Hatfield
Potfest in the Pens
To receive updates about all future events and complimentary ticket offers subscribe to my Newsletter
My work is also available online and through selected UK galleries. For example St J's in Walthamstow, Montpellier Gallery in Stratford. However, each gallery will have different work. This is because all my pieces are one of and not often repeated.
To summarise, I send out my Newsletter only few times a year. Certainly, you would not be getting too many emails. Importantly, your details will not be passed on to any third parties. Finally, you can unsubscribe at any time.