Paul Philp exhibition at Contemporary Ceramics
A recent exhibition of works by Paul Philp has just finished at the Contemporary Ceramics in London. This was Philp's third solo show there, showing a beautiful selection of modern forms and rich textures.
Paul Philp was born in 1941. He studied ceramics at Cardiff College of Arts. In the 1970's he was a lecturer at Central School of Arts in London and Bath School of Arts in Corsham. He has been making pottery for some forty years now.
working method
Working from his studio in Bath, Philp does not use coils or throwing. Each piece is build by hand, therefore allowing for natural evolution. He often combines clay and sand because of their different shrinkage rates. Subsequently this will create unique surface, slight cracks and fissures.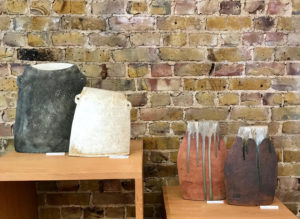 Philp is very restraint when it comes to using colours. He experiments with oxides, for instance iron and tin. As a result he is able to achieve extrordinary deep reds.
Finally all pieces are fired multiple times, not less than four or five. The firing temperature is usually 1260 but is the length and number of firings is what gives each piece it's unique character. In addition, slips and dry glazes are also applied in between firings.
inspiration
Ancient artefacts and geological forms and textures are the main source of inspiration. He says: "I have in mind rugged eroded surfaces, megaliths, fossils, ancient encrusted marbles and something of the quality of early Japanese ceramics – Shigaraki and Iga ware"
Philp's pieces constantly evolve but what connects them all are classic forms and highly tactile surfaces.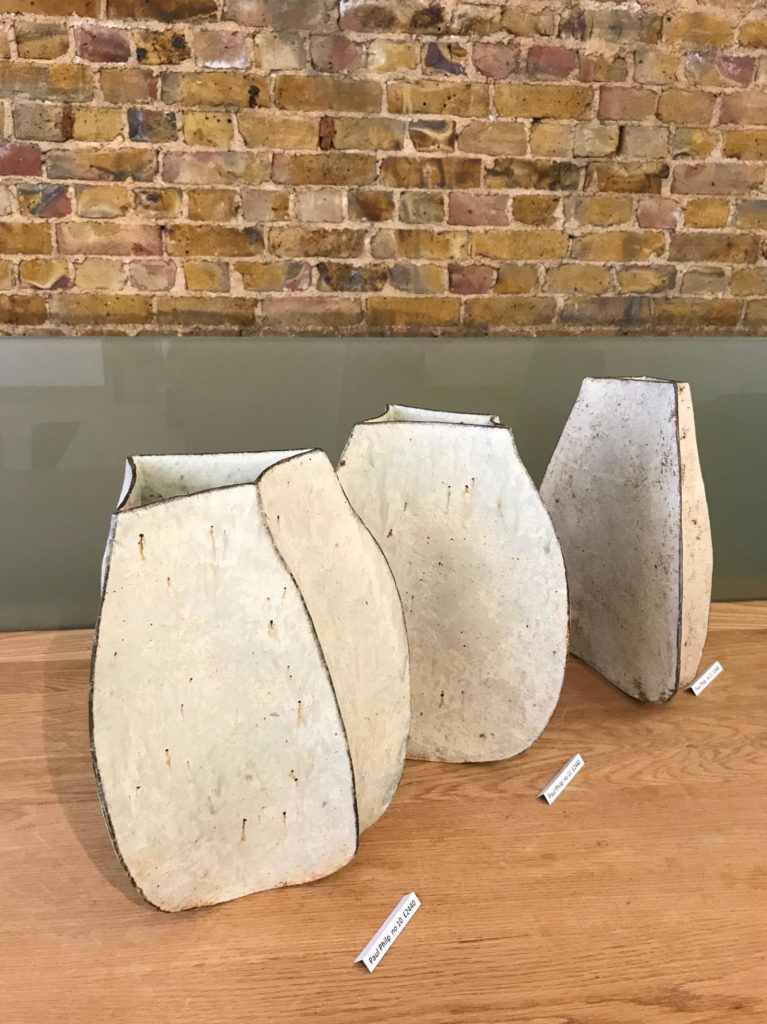 Most of Philp's work is white, off-white or creamy. With the simplicity of colour, the viewer can focus of form and texture. Light also plays it parts, changing the piece through shadows.