I'm delighted to be exhibiting at Oxford Ceramics Fair 2022.
This well known event will present over 60 exhibitors. UK's leading potters & ceramics makers will be exhibiting and selling their ceramics directly to the public. So it is a perfect opportunity not only to acquire a beautiful piece but support the sector of independent artists.
There will be a wide range of styles and techniques. For example, delicate porcelain vessels by Justine Allison, hand built and painted. On the other hand, Jane Cairns will be showing her abstract, concrete-like sculptures with rough surfaces.
Meanwhile, Sue Hannah, inspired by tribal art will show saggar and raku fired vessels. Whilst Barbara Gittings will exhibit her unique nerikomi pieces. They are made of porcelain and are subtle, tactile, sensuous and contemplative. They are unglazed, smoke fired and waxed which gives them a rich and almost ancient look.
I will be showing some of my latest work, for example the tall black vessels with slip decoration. All my vessels are thrown on the wheel. Then I polished and scrape, polish and scrape to achieve rich and interesting textures. You can see some of the pieces here.  
Oxford Ceramics Fair is a long established event, going for 26 years. As a result, this guarantees a high level of presented work and artists reputation.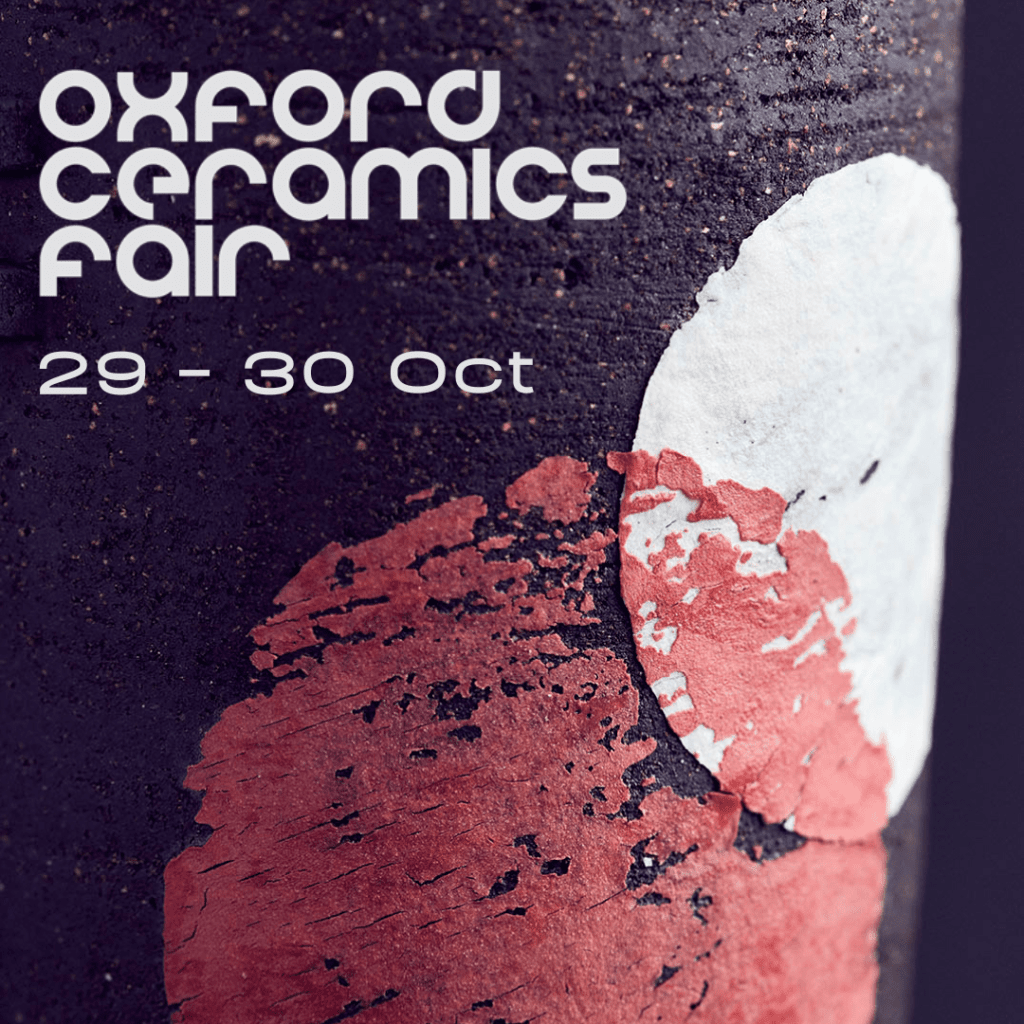 Visiting Information Oxford Ceramics Fair 2022
OXFORD CERAMICS FAIR 2022 – VISITING INFORMATION
OPENING TIMES
Saturday 29th October 10am – 5pm
Sunday 30th October 10am – 4pm
HOW TO FIND US
St Edward's School Sports Hall, Woodstock Road, Oxford, OX2 7NZ
Travel by car
If you are coming by car there is parking available at the sports hall and in the school grounds, or you can use Pear Tree Park and Ride and take the 300 bus to the school.
For more information and tickets to the event, click here.